STEVIE WRIGHT
Stevie Wright's story is in many respects a sad and cautionary tale, but it is also a story of courage in the face of adversity, and survival against the odds.
Steven Wright was born on 20 December 1948 in Leeds, England. His family came to Australia as assisted migrants when Stevie was nine and lived in Melbourne for a couple of years before moving to Sydney in 1960 . They settled in Villawood, in Sydney's south-west, close to the Villawood Migrant Hostel. Stevie had been bitten by the rock'n'roll bug at an early age, and in the early Sixties he fronted two local bands, The Outlaws, followed by Chris Langdon & The Langdells. The Langdells started out as a Shadows-style surf band but changed their image to Beatles clones overnight after being introduced to The Fab Four's music music by their friends, teenage vocal group The Bee Gees.
Stevie (aka "Chris") was singing with the The Langdells at Suzie Wong's Disco in Sydney one night in mid-1964 and when he met Hendrickus Vandenburg and Dingeman Vandersluys, two Dutch immigrant lads from the Hostel who were in the process of putting a new band together. Like Stevie, they too had been electrified by the new possibilities opened up by the emergence of The Beatles. Stevie was already friends with another young Villawood resident, a teenage guitarist from Glasgow called George Young. The new band tried out several local kids as potential singers, including John Bell (a great musician in his own right, who went on to form The Throb) but they knew they had their perfect frontman when the diminutive Stevie auditioned. He snapped up the offer of the lead singer spot, and through Stevie the band also met Stevie's friend, guitarist George Young. The new band was completed when they found their final member, drummer Snowy Fleet, thanks to a chance meeting on a train. With an obligatory nod to their heroes, Snowy dubbed the new band The Easybeats.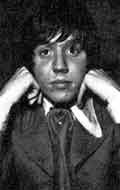 Like other young performers such as "Little Pattie" and "Little Stevie Wonder", the combination of Stevie's youth and stature soon saw him dubbed "Little Stevie Wright" by the media and fans, and the nickname has stuck with him over the years, although he now prefers to be known as Steven. His meteoric career with The Easybeats rocketed him to the top of the Australian pop scene. Within months of forming, they had broken out from their adopted hometown of Sydney and were topping the charts around the country. By the middle of 1966 they were the most popular and successful group in the country, generating scenes of mass hysteria that rivalled the The Beatles.
The huge post-Easybeats success of his bandmates Harry Vanda and George Young, as both writers and producers, has for a long time ovegsubadowed Stevie's contributions to the band, so it's worth repeating the fact that all of their classic Australian hits in 1965-66 -- She's So Fine, Sorry, Women (Make You Feel Alright), Come And See Her, and Wedding Ring -- were co-written by Stevie. He and George were a an accomplished and productive writing team whose knack for writing pithy, memorable, down-to-earth rock lyrics was perfectly matched by George instinctive gift for melody and arrangment. They rapidly wrote dozens of original numbers, most of them created around the piano at the George's family home in Burwood. They were productive enough to write a string of chart-topping hits of their own themselves and still have enough material to spare to provide songs for other artists, including "Step Back ", the 1966 debut hit for Perth singer Johnny Young as well as the B-side of a later single, "Good Evening Girl".
Stevie was one of the most dynamic performers on the local scene, famous for his trademarks stage technique -- the flying tambourine and his acrobatic leaps and backflips -- and he influenced many singers who followed him. He was a natural television performer, as evidenced by the Easys' surviving appearances on shows like their classic "Coca Cola Special", made for ATN-7 in Sydney in mid-'66, just before their first trip to the UK.
As lead singer Stevie was the focus of most of the publicicty and by 1967 he was one of the most popular and recognisable male performers in the country, with Normie Rowe arguably his only serious rival. The move to England and the international success of "Friday On My Mind" took the band to dizzy new heights and seemed to bode for a great future, but over the next two dispiriting years in the UK, Australia's greatest pop group gradually fizzled out and they dissolved after a desultory farewell tour of Australia in late 1969.
It was a rather sad and low-key ending to their short but brilliant career. Snowy had retired from the band for family reasons in 1967, just after their triumphant Australian homecoming tour. After the band split, second drummer Tony Cahill (ex-Purple Hearts) moved to America; Dick Diamonde retired from music completely; Harry and George returned to England working as freelance writer-producers to pay off the debts they had racked up in the UK during the last two years of the band's existence. Stevie remained in Australia and tried to establish a solo career.
It's not hard to understand why the vicissitudes of fame and fortune took such a toll on the young singer. In 1966, aged just sixteen, Stevie was a star, a household name, the face of the biggest pop group in Australian music History. A mere four years later he was, to all intents and purpos, on the scrapheap. At twenty-one, when most people are just beginning their careers, he was faced with the prospect that his career in music -- the only job he had ever known -- might well be over and that he was already considered a has-been.
Stevie's first post-Easys gig was the short-lived Sydney group Rachette (1970-71), who were part of the bill at the Odyssey Music Festival at Wallacia, NSW in January 1971. He also helped set up a new label caled Musical Expression and he produced the debut single "Whole World Should Slow Down" for Sydney band Bootleg, which was released on the Musical Expression label. Between gigs Stevie supported himself with a variety of non-musical jobs, including work as a process worker, and as a member of the sales staff at Sydney's chic "John & Merivale" boutique in Pitt St.
In late 1971, Stevie travelled to Perth to join an innovative rock'n'roll revue Likefun. The line-up included four vocalists -- Stevie, Aussie rock'n'roll pioneer Ray Hoff (ex-Ray Hoff & The Off-Beats), Shirley Reid and Morri Pierson -- as well as John Tucak (bass) and Alan Wilkes (organ), but Stevie only played with them for a short time.
Returning to Sydney in 1972, he spent a few months with a band called Black Tank which featured Stevie, Rory O'Donoghue (guitar/vocals, ex-The Pogs), Ken Firth (bass, ex-Tully) and Greg Henson (drums; ex-Levi Smith Clefs). That connection led to his later appearance with the Aunty Jack team of Rory, Graeme Bond and Garry McDonald on the June 1973 ABC TV special Aunty Jack Rox On, where he performed four numbers -- "Gypsy", "Drug", "Hard Road" and "The Other Side" -- backed by the specially-assembled band all-star group Cool Bananas. By the time that special aired on TV, Stevie was well on his way back to the limelight.
His triumphant return came via a rather unexpected route -- in mid-1972, he won the cameo role of Simon Zealotes in Harry M. Miller's acclaimed Australian production of Jesus Christ Superstar, directed by Jim Sharman. Stevie's frenetic, show-stopping performance, backed by the brilliant Superstar house band, recalled his glory days of The Easybeats, and displayed his true power as a rock performer like never before. His command of the stage was obvious and was a revelation to many who had written him off. Superstar proved that far from being "washed up", Stevie was still one of the most dynamic and exciting performers around.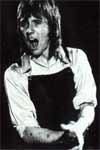 Stevie stayed with the production for two years, winning rave reviews, and he also appeared on the Original Australian Cast album which came out on MCA Records in 1973. It was a highly successful and rewarding period and it proved that there was life after The Easybeats, but ironically, this first solo success also sowed the seeds of his later undoing. During the run of the show he began taking heroin and this would soon progress to full-blown addiction. When Stevie left the show is not certain, but it was evidently some time in late 1973 or early 1974.
According to an oft-repeated account, Stevie wound up working in the warehouse at Alberts, and it was here that he met up again with his buddies Vanda & Young, newly-returned from the UK. Harry and George had returned from the UK in mid-late 1973, renewing their partnegsubip with their former mentor, producer and publisher Ted Albert, a move made possible because, during the early days of The Easybeats, they had wisely opted to accept a share in Albert Productions instead of cash.
Ensconced as Albert's house producers, working with Ted, A&R manager Chris Gilbey and renowned engineer Bruce Brown, the team began assembling a stable of acts that were to bring Vanda & Young back to the forefront and which established them as the dominant force in Australian rock and pop for the rest of the '70s and beyond, masterminding scores of hit Albums and Singles for Stevie, William Shakespeare, AC/DC, The Angels, Rose Tattoo, Cheetah, and John Paul Young.
Stevie was one of the first new acts signed to the revived Albert label. The team commenced work on Stevie's debut solo album, with Vanda and Young producing, as well as writing and playing on several tracks. Hard Road (April 1974) is without question Stevie's finest hour, and it remains one of the best Australian albums of the period. The classic Vanda-Young tracks -- the autobiographical "Hard Road", "Didn't I Take You Higher?" and the epic "Evie" were ably complemented by Stevie's own strong compositions "Movin' On Up", "Commando Line", "Life Gets Better" and "Dancing in the Limelight".
Stevie's groundbreaking debut solo single "Evie (Parts I, II and III)" is a genuine rock epic. It is arguably the perfect rock'n'roll song, encapsulating the three basic themes of all love songs -- (A) "Baby it'll be great once w're together, (B) "Baby, it's so great now that we're together" and (C) "Baby, it's so bad since you left me". Clocking in at a whopping eleven minutes in total, it seemed an unlikely chart contender, but the three parts were wisely split across the two sides of the single, and the head-on power rock of "Evie Part I" proved irresistable. Lyrically, it revisited the perennial "gonna have a good time tonight" theme of "Friday On My Mind" and Good Times and musically it is perhaps the ultimate distillation of the full-frontal hard rock Vanda & Young had previously essayed on V&Y classics like "Good Times", and showcased the no-frills hard-rocking sound which they woudl soon hone to perfection with AC/DC.
Released in May 1974 Evie shot to the top of charts, peaking at #2 nationally during July. It did especially well in Melbourne, where it stayed at #1 for seven weeks. The Hard Road album also peaked at #5 nationally and #1 in Melbourne. It was released on Atlantic in the USA and Polydor in the UK and made a strong impression overseas -- Suzi Quatro later covered "Evie", and Rod Stewart included a version of "Hard Road" on his Smiler album. "Evie" is now widely considered to be one of best Australian singles of Seventies.
To promote the records, Stevie hit the road with his aptly-named backing group, The All Stars. The band's lineup shifted several times during its existence but it featured many top-flight players including Warren "Pig" Morgan (piano; ex-Chain, Aztecs), Tim Gaze (lead guitar; ex-Tamam Shud, Kahvas Jute, Ariel) and Johnny Dick (drums; ex-Meteors, Doug Parkinson In Focus, Aztecs).
Wright went back into the studio with Vanda and Young late in the year to cut his his second solo LP, Black Eyed Bruiser, which yielded the singles "Guitar Band" (November 1974), "You" (March 1975) and the pounding "Black Eyed Bruiser" (May). "Guitar Band" performed strongly, reaching #8 both in Melbourne and nationally in December 1974. At the peak of his career Stevie capped a his success by headlining three triumphant concerts on the steps of the Sydney Opera House. They were also landmarks in another respect -- for these shows Stevie was backed by a special band that included Harry Vanda, George Young and George's younger brother, AC/DC's Malcolm Young. It was the first time that the three former Easybeats had performed live together since the group broke up at the end of 1969.
Even if it was not quite as strong as its stellar predecessor Black Eyed Bruiser was a solid and enjoyable album that is still highly rated by fans, but the album failed to chart despite the success of the title track. By May 1975, The All Stars had left to back Stevie's labelmate, rising solo star John Paul Young. To replace them, Wright formed the Stevie Wright Band with Russ Johnson (guitar; ex-Mississippi, Country Radio), Peter White (keyboards), Billy Rylands (bass; ex-Lotus, Wolfe), Larry Duryea (percussion; ex-Heart 'n' Soul, Tamam Shud) and Tony Bolton (drums; ex-Aesop's Fables, Luke's Walnut, Traine, Freshwater, Country Radio).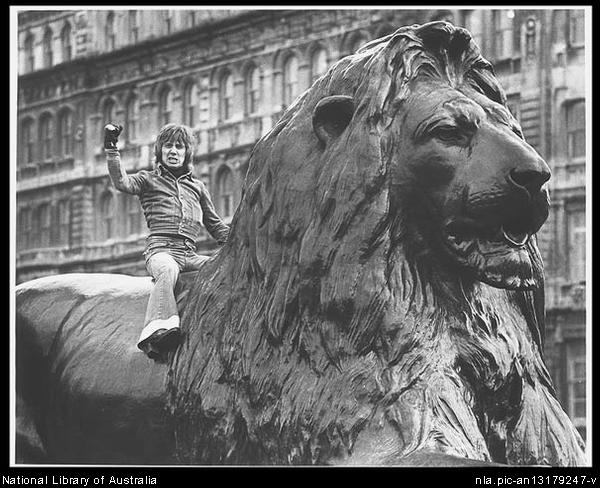 Stevie at the peak of his solo career, sitting atop one of the colossal lions at the foot of Nelson's Column, Trafalgar Square, London, 1975
(Photo by Gary Ede, courtesy of The National Library of Australia)

Stevie visited the UK to promote his records, and at the end of the year he played another huge free concert at the Opera House. This time though there was a telling sign of things to come -- where AC/DC had supported Stevie Wright at the 1974 concerts, this time it was the other way round. AC/DC would eventually become the most successful Australian rock band ever, but from this point on Stevie's career headed into a steep decline. He played a few gigs around Sydney during mid-1976 with a band called Sacha, but for the rest of the decade he disappeared from view as he plunged ever deeper into the grip of drug and alcohol addiction.

"Having been a 16-year-old star was a high in itself. I couldn't find that sort of thing anywhere else, so I ... went looking for it in a negative kind of way. It was not so much heroin that gave me the stimulus, but the kind of lifestyle and all that was associated with it ... I thought (heroin is) what I need. And what's more, I'm going to show the world this stuff's not what it's made out to be. But I lost the plot in the middle."

By the late Seventies Stevie was in a parlous state. He was admitted to hospital in August, 1976 after an overdose and he received rehab treatment from the William Booth Institute in Sydney. He tried methadone treatment, but like so many addicts he simply became dependent on that instead. Desperate for a cure, he put himself into the hands of notorious Sydney quacks Dr Harry Bailey and his associate Dr John Herron at Chelmsford Private Hospital. Their horrific 'deep sleep' treatments involved tranquilising patients into an induced coma for days or even weeks at a time, and it was combined with repeated electroshock treatment, often administered without the patient's knowledge or permission.

Deep-sleep therapy caused tremendous suffering to many patients, and resulted in at least one death. Stevie was just one of several celebrity victims of the treatment -- another was singer and actress Toni Lamond (sister of Helen Reddy) and rising young actor Barry Hart. Suffering depression after botched cosmetic surgery, Hart checked himself into Chelmsford, where he was given multiple shock treatments, even though he had not signed a consent form! The treatment caused Hart such severe brain damage that Hart was left permanently unable to learn lines. Deep Sleep Therapy was eventually exposed as one of the most serious medical scandals of recent years, but Harry Bailey escaped justice by committing suicide just as the case came to light.

For Stevie the results were disastrous -- after just two weeks at Chelmsford, his brain was so badly damaged by the fourteen shock treatments he received that he was unable to write songs for the next ten years, and it did nothing to alleviate his dependency problems.

Despite these terrible setbacks, Stevie was a trouper. He put himself through rehab again, including a stint at Odyssey House, and on 4 November 1979 he re-emerged for a truly great performance. Playing in front of 100,000 people on the steps of the Sydney Opera House at 2SM's "Concert of the Decade", he turned in a truly electrifying performance of the complete "Evie" suite backed by an all-star band that included Cheetah, Kevin Borich, Warren Morgan and Sherbet bassist Tony Mitchell. The other acts who appeared on the bill comprised a 'Who's Who' of 70s OzRock -- Cheetah, Russell Morris, Jim Keays, Doug Parkinson, Hush, Stars, Marcia Hines, Max Merritt, Jo Jo Zep & The Falcons, Norman Gunston, Split Enz, Richard Clapton, Skyhooks, Jon English and Sherbet. Mushroom issued the double live album of the event, Concert of the Decade, in 1980. Stevie's show-stopping performance was the highlight of the concert and happily this last great performance was captured for posterity on video an can still occasionally be seen on cable TV music shows.

In 1982, Harry and George made another attempt to reach out to their friend. Stevie joined their studio band Flash and the Pan for the album Headlines and he featured on the singles "Where Were You?" (July 1982) and "Waiting for a Train" (December 1982), a song with definite drug overtones that could well have been written about Stevie's predicament. When issued overseas during April 1983, "Waiting for a Train" was a major hit, peaking at #7 in the UK. Headlines also provided Flash and The Pan with their third #1 album in Scandinavia, where they had been popular since their Easybeats days.

In 1983, Steven worked with a new backing band The Street Beat Band, but nothing came from the project and he continued his downward trajectory. In January 1984, the first of many lurid Stevie Wright headlines revealed that the former star had appeared in Penrith local court charged with attempted housebreaking -- he had signed himself out of Westmount drug rehabilitation centre only days before he attempted to break into the house in a drug and alcohol induced stupor. Later that month he was again arrested for heroin possession after being found unconscious in a hotel toilet.

There were reportedly plans for an Easybeats reunion in 1979 which were apparently frustrated by ' lack of suitable venues', or so the story goes, but given Stevie's state of health for most of that period, few would have seriously entertained the idea of a reunion. Happily there was a grand 'last hurrah' in 1986. The original lineup, with Snowy Fleet, got back together for six-week national tour and although Snowy had not touched the drums since his departure in 1967, the old magic was still there. They performed to sell-out houses around the country and treated fans old and new to the magic that had made the them legends. Stevie was, at least for that time, back in good health, as vital and exciting as ever, even performing his famous leaps and backflips. The final Sydney concert was filmed and recorded and several tracks were later released by Raven. The same month, Alberts re- issued the "You" single from Blackeyed Bruiser with a new B-side, "20 Dollar Bill" to promote the Stevie Wright 'Best Of' compilation called Facing The Music.

In 1988, Wright formed a newbacking band Hard Rain which comprised Peter Northcote (sax), Bruno Renzella (guitar), Vic Young (bass) and Paul DeMarco (drums, ex-Scattered Aces). Hard Rain became the Stevie Wright Band, and Glenn Goldsmith replaced Renzella on guitar. To celebrate 25 years in music, Wright issued a new album, rather ironically titled Striking It Rich, on the Laser label in 1991. It featured seven new songs, a new version of "Evie" and re-workings of six Easybeats songs.

By the early '90s Vanda and Young were elder statesmen of Australian music, celebrated by the public and honoured by the industry, living in prosperous semi-retirement. Steven's fortunes, on the other hand, had hit rock bottom after the reunion and for most of the decade he was in a deplorable mental and physical state, gripped by a seemingly unshakeable drug and alcohol addiction, near-destitute, living on a disability pension in caravan parks and rented houses.

At the instigation of bookmaker and hotelier Terry Page (owner of the Coogee Bay Hotel) Steven staged an ill-advised farewell performance in April 1992 at Selina's in Sydney. Despite his poor health he gave a typically whole-hearted performance. but the prurient media coverage showed all too clearly what a heavy toll the drugs and booze had taken in the six years since the reunion, and served only to parade his unfortunate state before the public yet again.

Occasional articles about Steven appeared over these years, usually in such cutting-edge journals as New Idea. Predictably, the hacks focussed on the sensational aspects of Steve's life and rehashed the tired clichés about his fall from fame and fortune into poverty, addiction and ill-health. Insult was added to injury with the publication of what was touted as the first Stevie Wright biography, Sorry: The Wretched Tale of Little Stevie Wright (Pan Macmillan), by Sydney writer Jack Marx. Fans of Australian music who hoped for a serious account of Stevie's life and career were both disappointed and shocked by the savage treatment Marx meted out. Even the title seemed a calculated insult -- Stevie has long disliked the condescending "Little Stevie" that has stuck to him since the Easybeats. Marx's book masquerades as biography, but is is fact is a toxic, sleazy, pretentious attempt at the gonzo essay genre, and it succeeds only in exploiting and demeaning subject, author and reader alike. The factual content is sketchy at best and the book is largely an excuse for showcasing the author's own sordid sex and drug exploits and for venting his disillusionment with and contempt for his former idol.

Happily, with the immeasurable help and dedication of his partner Fay, Stevie steadily began picking up the pieces of his shattered life and returning to health, and he also began working on his autobiography with writer Glenn Goldsmith, and the aptly titled Hard Road, was published by random house in. As revealed in our recent exclusive interview, he has finally beaten his twin demons and has now been drug and alcohol free for several years.

When I first drafted this article a couple of years ago, the idea of Stevie making a return to performing seemed as improbable as a Brian Wilson concert tour. But Stevie once again surprised and delighted his fans and confounded his detractors. Although he had not performed before an audience in years, and in spite of a debilitating ankle injury, he bravely joined the sell-out "Long Way To The Top" tour in 2002 and his nightly rendition of "Evie" proved to be of the emotional highlight of the concerts.

In late 2003, a group of Stevie's friends including Matt Taylor, Kevin Borich, Harry Brus, Max Merritt and Russell Morris got behind Stevie for the acclaimed Hard Road tour, which proved to be at least as good as LWTTT. Stevie's mates performed a sampling of their own hits as well as covers of some of Stevie's own songs, as Stevie, in ever better shape than ever, wowed the crowd with a great selection of Easybeats and solo classics. The concerts were rapturously received, as you can read in our review of the Canberra concerts by Tony Jaggers. Stevie continues to perform from time to time, as his health permits.

Stevie Wright was and will always be one of the key faces of 60's Australian pop music and one of our best-loved stars. His timeless songs and performances with The Easybeats and in his solo career will endure long after the trivia and scandal of his later life has been forgotten, and his best work will surely endure for generations to come.

Stevie's is a cautionary tale, to be sure, and there is tragedy and sadness in the fact that this hugely talented performer lacked the strength and was denied the support he needed to overcome his problems and claim the place of honour that he so richly deserves. But is a matter of great joy to be able to say that there has been a happy ending and that Stevie Wright is finally back to where he belongs and has at last been accorded the recognition and respect that he so richly deserves.

References / Links

Ian McFarlane
Encyclopedia of Australian Rock & Pop (Allen & Unwin, 1999)

Chris Spencer, Zbig Nowara et al
Who's Who of Australian Rock (Five Mile Press, 2002)

Noel McGrath
Australian Encyclopedia of Rock (Outback Press, 1978)

MILESAGO Stevie Wright interview by Andrew Probyn

Australian Music Database
http://hem.passagen.se/honga/database/w/wrightstevie.html

Easyfever website
http://www.geocities.com/SunsetStrip/Lounge/4044/hardroad.html

Brad Harvey's review of Jack Marx's Sorry (he hates it)
http://oil.bradharvey.home.att.net/swright.htm

Ken Grady's review of Sorry (he hates it too)
http://www.fuzzlogic.com/lunakafe/moon34/au34b.htm

Vicious Kitten review of Black Eyed Bruiser
http://www.viciouskitten.com.au/VKFunHouse/lost_wax/lost_wax5.htm

National Library of Australia image collection
http://www.nla.gov.au/cgi-bin/images1/images1q.pl?FunctionType=Simple+Search&SearchType=Image+Number&SearchWords=15668

Sex, Drugs & Shock - Ruining Careers
http://www.cchr.org/art/eng/page40.htm

DVD.net
Stevie Wright Band DVD review
http://www.dvd.net.au/goto.cgi?http://www.dvd.net.au/review.cgi?review_id=1933

Many thanks to Tony Jaggers, Andrew Probyn and above all to Stevie Wright.