JOHN LEE (1953-1998)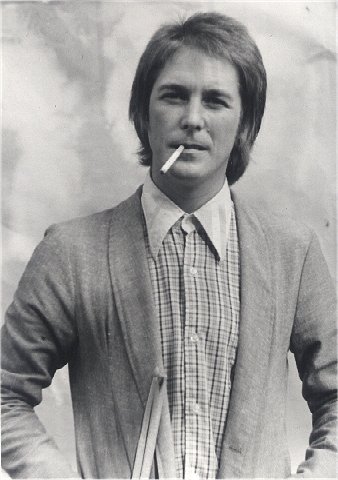 John Lee was one of the best drummers to come out of the Melbourne rock scene in the '70s, a fact reflected in his membership of two of the most famous and best-loved bands of the period, The Dingoes and Ariel. He was also an accomplished and respected songwriter and singer who performed with some of the world's best musicians during the years he spent living and working in America.
John's first major Australian band was Sayla (1972), where he first worked with acclaimed guitarist Harvey James, who also worked with John in Ariel and later joined Sherbet. During 1973 John played briefly with Blackfeather and Gulliver Smith & The Dead End Kids. In early 1973 he became the original drummer in the seminal Australian country-rock band The Dingoes (1973-4) and he played on their classic first album and their early singles.
John left The Dingoes in May '74 just prior to the release of their debut album. The first lineup of Ariel split around the same time and John was invited to rehearse some new material being developed by the two remaining members, Mike Rudd and Bill Putt. They played as a trio for a while and then John brought in his old Sayla bandmate Harvey James. This eventually gelled into the acclaimed second line-up of Ariel in 1974. They rehearsed and recorded a a full album's worth of demos for Ariel's planned second album, The Jellabad Mutant but it was rejected by EMI and the recordings remained in the vault until late 2002 when Mike and Bill released them on their own label.
Ariel then headed to the UK where they cut the classic Rock'n'Roll Scars LP at Abbey Rd in 1975, which was mixed by Geoff Emerick. John left Ariel during their second trip to England in 1976, and while there he briefly joined UK band Dirty Tricks. He rejoined The Dingoes when they relocated to America later in 1976 and he remained with them until the band split in 1979.
John stayed on in the USA after The Dingoes broke up, and later joined one of the lineups of the cult outfit Root Boy Slim & His Sex Change Band. John lived and worked in the US for most of the '80s, and he spent about three years as a member of Washington-based band Johnny Bombay & The Reactions.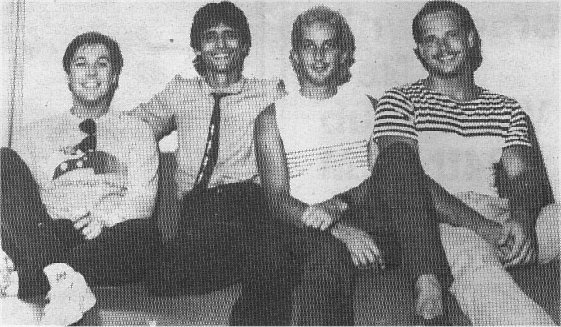 Right: Johnny Bombay & The Reactions ca 1983. left to right: John Lee, Abaad Behram
(Johnny Bonmbay)
, Greg Schoenborn and Bill Massey
During his time in America he developed his songwriting and played and recorded his own compositions with some of the biggest names in the business, including Small Faces and Humble Pie founder Steve Marriott, legendary session pianist Nicky Hopkins (sadly now both deceased), Nick Lowe, Ian McLagan, The Rolling Stones' Ron Wood, Bobby Tench, Madeleine Bell, Vicky Brown, Little Feat's Paul Barrere and Kenney Gradney, former Beach Boy Blondie Chaplin, The Band's Rick Danko, soul singer Doris Troy and former Stones sideman Bobby Keyes.
John returned to Australia in the '90s and settled back in Melbourne; he was reportedly still playing and recording until just before his untimely death. One of his last public performances was a reunion of the '74-'75 Ariel in Melbourne. John died in hospital in Melbourne in June 1998 from liver failure, the result of his chronic alcohol problem.
Applestick Records released a CD in 1998 called Back 2 3 4, featuring John with all the above-named players, as well as Broderick Smith and Ross Hannaford, performing a selection of John's songs recorded between 1977 and 1997. For more information please contact:
Applestick Records
PO Box 158
Red Hill, Victoria 3937 AUSTRALIA
---
"I am grateful to have known him and been his friend."
- Abaad Behram (Johnny Bombay)

"John was a very talented, fantastic guy. I will miss him dearly."
Greg Schoenborn
For more information about Johnny Bombay & The Reactions please email Greg Schoenborn at: reactions@schoenborn.net
Our sincere thanks to Greg Schoenborn for his feedback and for permission to use his photos of John in this article