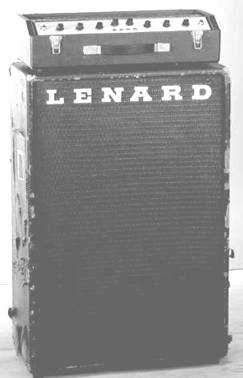 Lenard was Sydney's leading sound system maker in the late Sixties and early Seventies. The company was founded in 1966 by John Burnett. John had previously been a partner with Bruce Brown (later the house engineer at ATA and Alberts studios) and Duncan McGuire at the small studio they ran in Brookvale in the mid-Sixties.
John's middle name, Lenard, became the name of the new company he established in 1966. In its heyday Lenard employed a staff of twenty and operated a very successful business from premises in Cammeray, on Sydney's north shore.
Lenard gear was de rigeur for almost every professional group on the east coast and many famous names used their equipment. The first band to be fully equipped with Lenard gear was Doug Parkinson In Focus, ca 1967 evidently followed soon after by Jeff St John. Another prominent Lenard client was Sydney progressive band Tamam Shud, pictured below at the "Ray-O-Vac Batteries Pop Spectacular" in Sydney ca. 1969: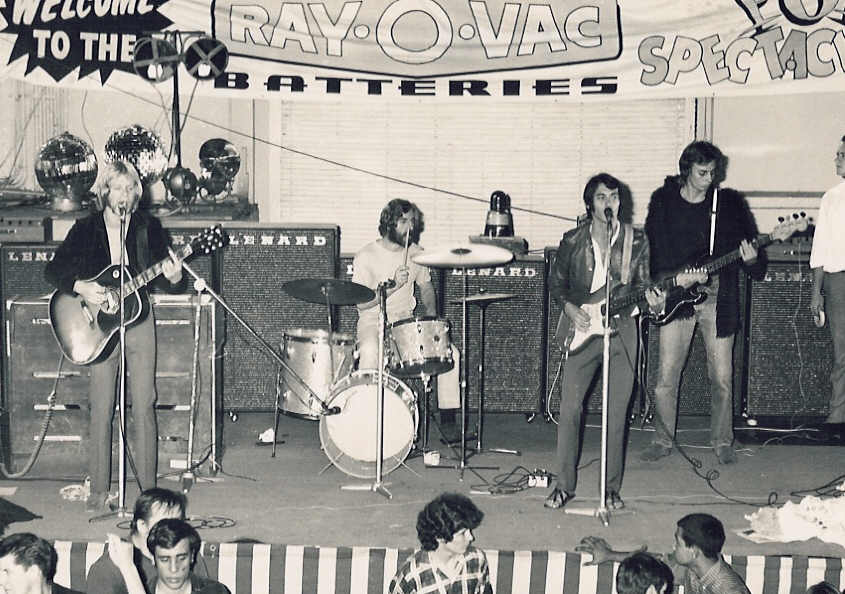 Lenard also supplied amplification and PA systems for Australia's first rock festival at Ourimbah in January 1970 as well as major international tours including the famous Free/Deep Purple/ Manfred Mann tour in May 1971.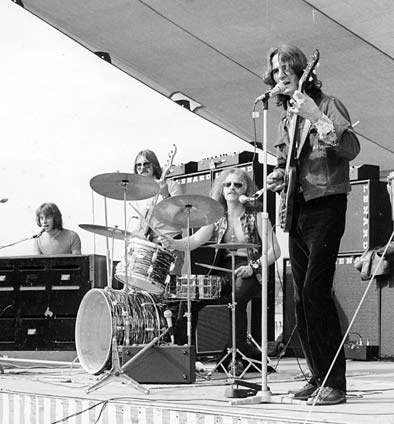 Pirana on stage at the famous Deep Purple/Free/Manfred Mann concert at Randwick Racecourse, Sydney
in May 1971. The Lenard amps and speaker boxes are visible in the background.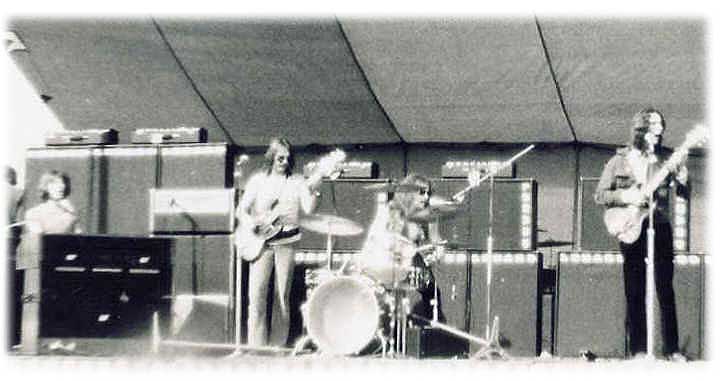 A rather blurry shot of Pirana at Randwick, giving a wider view of the wall of Lenard amps and speakers.
(Note total absence of fold-back and the very rudimentary drum miking)
[Photos courtesyStan White's Pirana website]
John has written a terrific page about the history of Lenard, illustrated with vintage photos by the great Phillip Morris of Go-Set fame. We commend it to you -- John is one of the unsung heroes of the Australian music industry and his Lenard history page is an invaluable addition to the archive of Australian music of the Sixties and Seventies.
Lenard History:
http://www.lenardaudio.com/education/18%20history.html.
There is also a treasure trove of information about road crews and sound systems, including Lenard, in the articles in the history section of Julius Grafton's 'Connections' website:
History of Australian Road Crews
http://www.conpub.com.au/cxweb/category.asp?ID=5