Keith Glass: A Life In Music
Originally published in Rhythms magazine
INTRO | PART 1 | PART 2 | PART 3 | PART 4 | PART 5 | PART 6
Introduction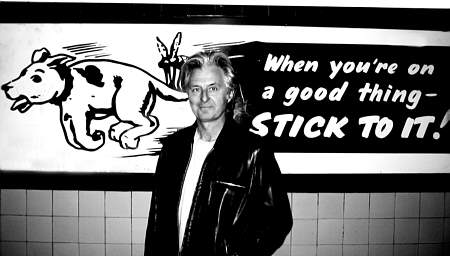 "People keep telling me I should write a book about my experiences in being involved in music for over 35 years. Well, it wouldn't be a sensationalist type book because I've run for cover from most things like that, no big stars involved just cult figures or trivial type stuff. Therefore it is never gonna make the best seller list but there are a lot of interesting anecdotes, a bit of seminal history and a sense of the times and places I hope to be able to impart."

"I'm going to work my way through from the time of being a teenage performer, eventually becoming a 'star', if you like, on a project none of my own doing (the musical Hair) and finding it not fulfilling in any way. A lesson here for the instant "Popstars" maybe. Then through an exciting period of starting a business and the various permutations that took over ten plus years (a record company/management/tour promoter/etc, etc) right up to today where I'm back to writing songs and articles and feel creatively speaking, the most fulfilled ever, if not the most monetarily rewarded. Anyway here is part one to set the scene."
References / Links
Find out more about Keith and his music at Shownet
Our sincere thanks to Keith for permission to publish these articles on MILESAGO. We also extend our thanks and apprecitaion for his many other contributions to our site and to the "Rock'n'Roll Scars" mailing list.
All text is Copyright © 2001 Keith Glass