THE PARTY MACHINE
Melbourne 1967-69
WARNING! This article contains lyrics which some readers may find obscene, seditious and unwholesome!
Peter Curtin (drums)
Mike Edwards (sax, flute) 1967
Joe Gorski (bass) 1967
Ross Hannaford (vocals, guitar)
Chris Kinman (bass) 1967
Mike Rudd (vocals, bass) 1967-69
Ross Wilson (vocals, guitar)
History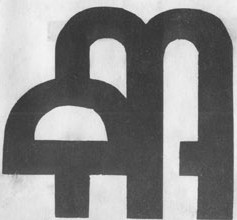 Following the split of their previous band The Pink Finks, Ross Wilson, Ross Hannaford and Mike Edwards formed a new group called The Party Machine in early 1967. A more musically adventurous outfit than its predecessor, Party Machine is also notable as the first Australian band to include Mike Rudd, who had been the rhythm guitarist in famed New Zealand beat group Chants R&B, which had split about the same time that Party Machine was forming. Mike of course went on to fame (if not fortune) at the helm of Spectrum and Ariel.
The original Party Machine lineup was Wilson, Hannaford, Edwards, Gorski and Curtin. Joe Gorski left not long after the band formed and was replaced by bassist Chris Kinman, who had played with The Pink Finks during 1966. Mike Edwards left to join the Ram Jam Big Band in June '67. Chris Kinman left just after that and was replaced by Mike Rudd, who switched to bass. After his own legendary group split in late '67, Gavin Anderson, drummer with The Loved Ones became Party Machine's manager.
The band has gained legendary status due to its distinguished members, but sadly its recorded legacy is very slim indeed. This is really unfortunate, given that Party Machine marked the real emergence of Ross Wilson as a songwriter -- a development which in turn had a strong influence on Mike Rudd, and encouraged him to begin writing his own material after Party Machine folded. Although
Interviewed for Ian McFarlane's liner notes for that collection, Ross looked back on Party Machine's oeuvre:
"I was into the Jefferson Airplane at the time, the Freak Out album by Zappa and the Mothers of Invention, I got the early Pink Floyd Singles when they first came out, so it was a good time for experimentation. But I had this desire to write my own material. As a piece of music Virgins stands up, there's some great things going on with the guitars, strange chords that I'd worked out on piano. It was just about being able to take the pill, which was new then. So the question was 'what's the problem now?' You can have sex without getting pregnant, so why not? It was a bit of a generational-type song. It was in tune with the times."
Party Machine only released one single during its lifetime, the 'impossibly rare' "You've All Got To Go" / "Gentle Art", released on EMI's Columbia imprint in early 1969 just before the group split up in March. However, they did make studio recordings of at least two other tracks, "I Don't Believe All Your Kids Should Be Virgins" and "Woman of the World", and happily all four have been rereleased on Ross' superb career retrospective Now Listen!
Ross's peaen to dope "Make Your Stash", another song from this period, was evidently a favourite of Mike Rudd's; it was covered by Spectrum as the opening track of their debut LP Spectrum Part One. Ross himself recorded it not long after that, on Daddy Cool's classic second LP, Sex, Dope, Rock'n'Roll - Teenage Heaven.
Speaking of another song, "Keep Your Cool", Ross told Milesago : "I've got a very rough demo of this song, I really like it and am thinking of recording a modern version one day". Ross has been performing "Woman of the World" (WOW for short) regularly in his recent concerts, as well as dropping in the occasional performance of "Virgins".
Party Machine greatest moment of notoriety came when their songbook famously fell into the clutches of the Victorian Vice Squad during the "Censogsubip Wars" of 1968-69. In early 1969 the band self-published The Party Machine Songbook. Copies of the roneoed books, which sold for 20c, were seized by police, who considered some of the lyrics "unwholesome" and they sought a court order to destroy them.
The interest of the cops focussed on two particularly subversive Ross Wilson songs. Needless to say, one of them was "Virgins"; the other was "Don't It Make You Sick" (a song that Ross admits to being a little emabarrassed about these days), which shamelessly celebrated violent sexual fantasies and "eccentric" behaviours like S&M. When the case went to court the book was reportedly declared to be "obscene and seditious"!
Above left: a 1969 press clipping about the police seizure of the Songbook. According to Ross, the Melbourne Truth also reported the story under the delightful headline "Sing A Song of Sex for 20 Cents".

Above right: the songbook cover. The logo was designed by Ross's brother Bruce Wilson, who also designed the Mojo record label for the Pink Finks' debut single "Louie, Louie".

Below left: "Keep Your Cool", co-written by Ross Wilson, Ross Hannaford and Mike Edwards.

Below right: "Don't It Make You Sick", one of the two songs that Ross says are "the ones that got us into trouble".

All lyrics © Ross Wilson. Party Machine logo © Bruce Wilson. Reproduced by kind permission of Ross Wilson.
The end of Party Machine was precipitated by a call for help that Ross Wilson received in early 1969 from the members of expatriate progressive rock band Procession, who were then working in England. Procession, which had evolved out of Normie Rowe's backing band The Playboys, invited Ross to join them in England in an effort to revive their fortunes and find a new direction. The possible effects on the history of Australian rock if it had worked out can only be guessed, but the move was not successful and Procession fizzled out late in the year.
Ross returned to Australia in early 1970, inspired with the concept for an innovative new group, based around his twin obsessions -- '50s rock and R&B and the music of Frank Zappa. He was also armed with a new song called "Eagle Rock", its title inspired by a newspaper article he had read in London. The rest, as they say, is History!
During Wilson's absence, Hanna and Mike Edwards formed a shortlived Dylan-inspired country-rock band called Quinn, which also included vocalist Steve Edwards and drummer Barry Windley (formerly of Johnny Chester's Chessmen and The Cherokees, and later a member of Keith Glass's pioneering coutry-rock band Sundown). Quinn released one single during 1969, covers of Dylan's "Mighty Quinn" and "I'll Be Your Baby Tonight".
Inspired by the progressive directions of Party Machine, Mike Rudd formed his own band in late 1969, as he recalled in an interview with Ian McFarlane in 1990:
"I had a burning desire to put a band around some original material. That was the only thing I was thinking of. I hadn't even thought of whether I was capable of doing it or not. I was mainly impressed with how well the Party Machine had worked on that level and I thought, well, I'll try it."
Over the next two years Spectrum became one of the leading groups in the new wave of Australian rock.
When Wilson returned home, he and Ross Hannaford reunited as the nucleus of his new project Sons of the Vegetal Mother, joining forces with the veteran Melbourne rhythm section of Gary Young (drums) and Wayne Duncan (bass, both ex The Rondells), plus a floating lineup of extra players including Mike Rudd. By 1971 Sons of the Vegetal Mother had itself been overtaken by the runaway success of its offshoot band Daddy Cool, which became one of the most popular and enduring acts of the early '70s.
After Party Machine:
- Wilson and Hannaford's later musical exploits in Daddy Cool, Mighty Kong and beyond are well known and well documented on MILESAGO and elsewhere. Both are still based in Melbourne; 'Hanna' has been a longtime fixture at the famous Esplanade Hotel in St Kilda with his band Diana's Kiss; after a long recording hiatus, Ross Wilson is enjoying a welcome resurgence with his great new trilogy of Albums, his recent album of original rock/R&B material Go Bongo, Go Wild, his essential 2CD career retrospective Now Listen!, and a forthcoming album of country-influenced material, Country & Wilson.
- Mike Rudd went on to form Spectrum and its successor Ariel, followed by a succession of bands and projects durint the late 70s and 80s. After a period away, Mike and Bill returnedto performing in the mid-1990s and still regularly gigs around Melbourne and environs in the current 3-piece incarnation of Spectrum, with perennial colleague Bill Putt
- Party Machine manager Gavin Anderson now lives in the US and works as a photographer and graphic designer
- Peter Curtin lives in Ann Arbor, Michigan and works as an airline pilot.
DK
Discography
Singles
?/69
"Gentle Art"/ "You've All Got to Go" (Columbia DO8405)
Ross Wilson's 2001 2 CD set Now Listen! (Shock SMECD-022) includes four Party Machine tracks, "You've All Got to Go, "The Gentle Art", "I Don't Think All Your Kids Should Be Virgins" and "Woman of the World"
References/Links
Special thanks to Ross Wilson and Mike Rudd.
Ian McFarlane
- Encyclopedia of Australian Rock & Pop (Allen & Unwin, 1999)
- liner notes for Now Listen!, 2001
- "Spectrum" feature article in From The Vault, Vol.2 No.3, 1990
Noel McGrath
Australian Encylcopedia of Rock (Outback Press, 1978)
Chris Spencer, Zbig Nowara & Paul McHenry
Who's Who of Australian Rock (Five Mile Press, 2002)
Ross Wilson
email correspondence with the author, June 2002
All lyrics © Ross Wilson
Party Machine logo © Bruce Wilson
All Party Machine Songbook lyrics and images used by kind permission of Ross Wilson
Images kindly supplied by Mike Rudd.