ABIGAIL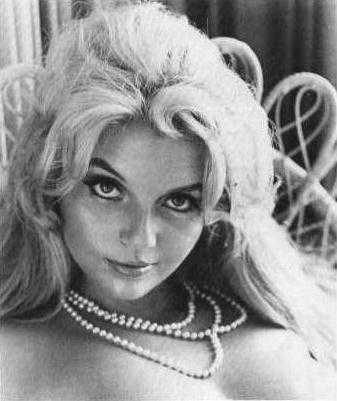 Abigail is chiefly remembered for her role in the pioneering 1970s TV soap Number 96, but she is also notable for being the first in a long line of Australian TV soapie stars who branched out into pop music. It's a career path that's proved hugely succesful for Kylie Minogue and Natalie Imbruglia, but unfortunately for Abigail her pop success was shortlived and she now has the dubious distinction of being one of the more prominent "one-hit wonders" of the early Seventies.
Abigail Rogan was born in England and migrated to Australia in 1968. Her first major Australian role was the lead female part in a local production of the British stage farce There's A Girl In My Soup, followed by bit parts in various stage productions, TV shows and movies.
Her big break came in late 1971. Abigail was "between engagements" so she joined a queue of hopefuls at the North Sydney offices of Cash-Harmon Productions, which was auditioning actors for a new series being made for the TEN network. Abigail recalled:
"I was pretty nervous -- which is unlike me -- when I walked into Bill Harmon's office but he was such a dear man. He put me straight at ease. I read the part of Bev for him and he told me to report to the TEN studios at North Ryde for a screen test. I was over the moon. The next day he told me I was in."
The role she had won was that of blonde bombshell Bev Houghton, one of the characters in Channel 10's now-legendary "sex and sin" soapie Number 96, which premiered in March 1972. The series, which followed the lives and loves of the tenants of an inner-city apartment block, became an instant runaway hit -- it was consistently the highest rating show in its timeslot and it was voted Australia's most popular TV show for three consecutive years.
Although unashamedly populist in its approach, Number 96 was a pioneering program in many ways -- it broke new ground on Australian TV with its daring depictions of nudity and sex scenes, it was the first TV show anywhere in the world to give a sympathetic portrayal of gay characters (as well showing TV's first on-screen gay kiss) and it pioneered the now-standard device of the end-of-year "cliffhanger" series finale. Most importantly for Channel Ten, it generated massive publicity and pulled in a fortune in advertising revenue, putting the struggling station solidly back into the black after several years of steadily mounting losses.
Abigail is probably a better actress than people give her credit for (or than her roles gave her a chance to prove), but her undeniable beauty, buxom figure and alluring screen presence were perfect for her role as the sultry and seductive Bev. Number 96 made her a national star virtually overnight, and she was soon being touted as "Australia's No.1 sex symbol".
Interestingly, Abigail's partner and manager at the time, Mark Hashfield, was also cast in the show as Alan Cotterell, the boyfriend of Bev's flatmate Janie. Although Alan seemed on the surface to be a fairly dull character, he concealed a dark secret and later in the first series he was unmasked as the infamous "knicker snipper", who terrorised female residents.
Abigail's autobiography -- imaginatively titled Call Me Abigail -- was published in early 1973, at the height of her TV fame, and it sold 15,000 copies in just two weeks. The book contained details of her private life, some of her original poetry, and photos of Abigail on and off the set. Indicating how conservative Australian society still was at that time, Abigail recounted in her book that she actually received hate mail which condemned her as "a wicked woman", although viewers were only ever shown a few brief flashes of her breasts and bottom, and her character actually left the series virgo intacta.
By 1973 Number 96 reigned supreme as Australia's top-rating show and the most-watched program in Australian TV History. But in June of that year Abigail shocked her fans by abruptly leaving the series. She no doubt hoped to avoid being typecast (too late, as it turned out) but she was evidently keen to develop her career in other directions.
Abigail was quickly signed up by Festival Records. With producer Martin Erdman at the controls, and backed by a group of experienced session players, her first single was tailor-made for her sexy image -- it was a breathy, bilingual version of the steamy bedroom epic "Je t'aime...moi no plus", written by legendary French singer-songwriter Serge Gainsbourg. The first vocal version was recorded in 1965 by Gainsbourg and his then lover Brigitte Bardot, but was shelved at Bardot's request, and Gainsbourg subsequently re-recorded the song in 1968 with his new lover Jane Birkin. The Gainsbourg-Bardot original was eventually released in 1986.
The quality of Abigail's voice is definitely a matter of personal opinion, but fortunately the song didn't call for much singing (and it's been rumoured that she was 'ghosted' by a session vocalist). The verses are mostly spoken in a breathy whisper, and Abigail did her best to give it a saucy edge, but her version certainly doesen't equal the steamy suggestiveness of the Gainsbourg-Birkin version.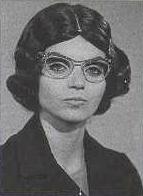 Aesthetic considerations proved secondary, however -- Abigail's notoriety was sufficient to propel "Je T'aime" into the national Top Ten, and the single peaked at #6 in August 1973. It was followed by a self-titled album, released later in 1973, also produced by Martin Erdman. Most of the tracks were clearly chosen for their suggestive titles although the album's closing track, "Please Terry, Do It One More Time", showed off Abigail's comedic side; here she duets with popular comedian-ventriloquist Chris Kirby, who performed in the guise of his dummy character, Terry.
LEFT: Abigail as she appeared in Class Of '74
Abigail released three more singles over the next year or so, although precise discographical details are hard to find. "These Dreams", the follow-up to "Je T'aime", was lifted from the LP and probably came out in late 1973. It was followed by two more singles, "Stay A While" and "Biting My Nails", both released during 1974, but none of her releases after "Je t'aime" made any impact on the charts, and her pop career was well and truly over by 1975.
Abigail's fifteen minutes of fame did not expire immediately after she left Number 96, but in later years she was mostly cast in a succession of stereotypical roles that exploited her sex-bomb persona. During 1974 she returned to the small screen in Grundy's high-school soapie Class Of '74, donning glasses and a dark wig to play the role of a seemingly prim French teacher who has a secret life after-hours. In 1976 she appeared in Grundy's fondly remembered z-grade hospital soapie The Young Doctors.
Abigail also made several film appearances in the '70s, including cameo roles in the two Alvin Purple movies in 1973 and 1974, and in Eliza Fraser in 1976 (all directed by Tim Burstall). She also made frequent guest appearances on chat shows and panel games including Graham Kennedy's Blankety Blanks in the late '70s and early '80s. In later years Abigail returned to the stage and worked in musical theatre. In 2003, after a long absence from TV, she popped up on a national current affairs program talking about her struggle with weight problems.
Discography
Singles
1973 (Festival FK-5196)
"Je t'aime" (Gainsbourg) / "Last tango in Paris"
Produced by Martin Erdman
#6, 11 weeks
1973 (Festival FK-5378)
"These Dreams" / "(Just As) I Am"
Produced by Martin Erdman
1974 (Festival)
"Stay A While" / (unknown)
1974 (Festival)
"Biting My Nails" / (unknown)
Albums
1973
Abigail (Festival L-35260) LP

Side 1:
1. "An Occasional Man"
2. "My Baby Does it Good"
3."New Fangled Tango"
4. "These Dreams"
5. "Do It Again"
6. "Je T'aime"

Side 2:
1. "Sugar Me"
2. "The Man I Love"
3. "(Just As) I Am"
4. "Pillow Talk"
5. "Last Tango In Paris"
6. "Please Terry, Do It One More Time"*

Produced by Martin Erdman
Recorded at Festival's Studio 24, Sydney Australia
*Terry appears by courtesy of Chris Kirby.
References / Links
McGrath, Noel
Australian Encyclopedia of Rock (Outback Press, 1978)
Robert's Guide to Australian TV Soaps of the 1970s and 1980s
http://members.ozemail.com.au/~fangora/index.html
Thanks to Skip Robinson and Paul Tebbutt for additional information about the Abigail LP.