MELISSA
Sydney 1969-72
Richard Barrett (guitars) 1969
Joe Creighton (bass, vocals) 1969-71
Robert Gunn (flute, vocals)
Wally Sparke (drums)
Ken Henley (bass) 1969
Glen Farley (keyboards) 1971
Chris Keystone (vocals) 1971
Glen Manion (piano) 1971
History
Melissa formed in Sydney in 1969 under the name Molten Hue. The original lineup was Robert Gunn (flute, vocals), Rick Barrett (guitar) Ken Frazier (bass) and Warren "Wal" Sparkes (drums), but Irish-born bassist Joe Creighton (who had previously been a member of UK band The A-Side) replaced Frazier not long after the band was formed. Melissa started out playing a psychedelia and acid-rock, and they were one of the first Australian bands to play rock in the style of American West Coast acts like Jefferson Airplance, Country Joe & The Fish or The Steve Miller Band.
Melissa's debut 45 "Mississippi Mamma" -- produced by Rory Thomas from The Questions -- was a pacy progressive blues-rock number, backed by a raucous cover of Dylan's "Too Much of Nothing". The group's only album, Midnight Trampoline was recorded over a period of nine months during 1971 and was eventually released in October on the independent Banner label. Several tracks were composed by Creighton and/or Barnett, and there's an interesting arrangement of the traditional song "Cuckoo". As Ian McFarlane noted in Freedom Train, the group was obviously heavily under the spell of Van Morrison's Astral Weeks, and the LP features two Morrison covers, "Madame George" and "Young Lovers Do". Unfortunately, the album sank without a trace on release, but over the years it has gained a reputation as one of the better Australian rock Albums of the period and it became a sought-after collector's item.
Melissa had a strong following on the Sydney suburban dance circuit and they performed with major acts like Tully and Mecca at 'underground' happenings and concerts at venues like the Paddington Town Hall and the Arts Factory in Darlinghurst. One of the highlights of the group's brief career was a support slot in Sydney on the Sydney leg of the first Australian tour by Elton John in October 1971. By this time, however, internal tensions that built up during the recording of the LP had brought about to a split the band, with Creighton and Gunn being replaced by Chris Keystone and Ken Hanley, plus a new keyboard player, Glen Farley. Melissa continued to perform through 1972 but broke up at the end of that year.
Fortunately, the Melissa recordings were among the precious early-'70s OzRock relics selected for reissue by Vicious Sloth Collectibles. The tracks from the Midnight Trampoline LP, augmented by the two tracks from the single, were included on the CD reissue
The most notable member of the group is of course Joe Creighton, who has long been one of Australia's most respected and sought-after bassist-vocalists. He has played with many notable Australian acts including Billy T, Mark Gillespie, Pseudo Echo, The Black Sorrows, Vanetta Fields, Ian Moss and The John Farnham Band and The Revelators, he's toured with Tim Finn, and led his own Joe Creighton Band in the late 1980s and early 1990s. Joe's remarkable list of session credits includes the Oz soundtrack, Jane Conway, Pat Wilson, Australian Crawl, Hunters & Collectors, Sharon O'Neill, the Wendy Matthews/Kate Ceberano duet album, Greg Champion, Marc Hunter and Jenny Morris
Discography
Singles
March 1970 (Festival FK-3590)
"Mississippi Mama" (Zinser) / "Too Much Of Nothing" (Dylan)
Produced by Rory Thomas
Albums
Oct. 1971
Midnight Trampoline (Banner SBNL 934350) LP
Re-released with bonus tracks by Vicous Sloth Collectibles (VSC-007) CD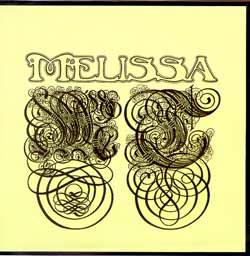 Side 1:
1. "Matalla" (Creighton-Barrett)
2. "Getting Through" (Creighton)
3. "Young Lovers Do" (Morrison)
4. "Out in the Country" (Williams-Nicholls)
Side 2:
5. "Cuckoo" (Trad., arr. Creighton-Barrett)
6. "Jennifer In New York" (Barrett)
7. "Madame George" (Morrison)
Bonus tracks on CD:
8. "Mississippi Mama" (Zinser)*
9. "Too Much of Nothing" (Dylan)*

Richard Barrett (guitars)
Joe Creighton (bass, vocals)
Robert Gunn (flute, vocals)
Wally Sparke (drums, percussion)

Additional musicians:
"Martin" - vocal harmony
Peter Martin - 12-string guitar
Glen Farley - electric piano

Produced and engineered by Spencer Lee
Cover design and art by David Burke

References / Links

Ian McFarlane




Encyclopedia of Australian Rock & Pop

(Allen & Unwin, 1999)

Noel McGrath
Australian Encyclopedia of Rock (Outback Press, 1978)

Vernon Joyson
Dreams, Fantasies & Nightmares: Australia (Borderline Books, 2000)

Chris Spencer, Zbig Nowara & Paul McHenry
Who's Who Of Australian Rock (Five Mile Press, 2002)